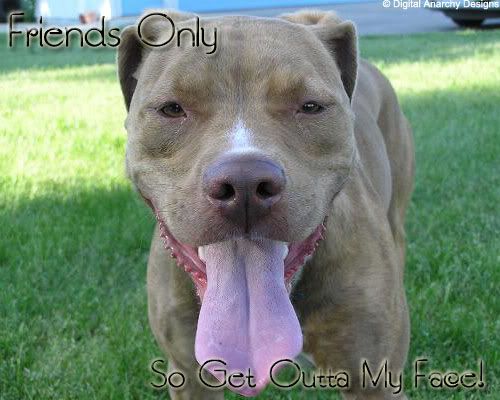 This journal is friends only. If you are lucky, you may be added. Feel free to leave a comment if you want to be added.
Current Mood:

loved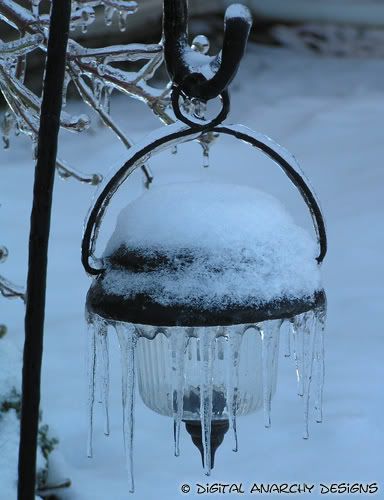 It's one of Mom's solar lamps near the dogwood tree in the front yard. I didn't edit the picture in the slightest because it was in a pretty natural light. It came out really nice, though!
Aislinn turned two years old today. Despite her HUGE amount of medical issues, she's still struggling on and being a fighter. I love you my evil lady. Have a good day enjoying your cheese cake muffin.


The dog is a female Staffordshire Bull Terrier named Saffie. She is 5 years old, red , and has been micro-chipped and spayed. She weighs approximately 26 pounds and stands 12 inches at the shoulder. She has a black mask and has natural ears and tail.

She was inside her pen and was taken approximately 2:30 p.m. She was left
unattended for approximately 5 minutes when someone stole her along with her collar and leash. If you have any information regarding the theft of our dog, please contact the Novi Police Department at (248) 348-7100. A reward is offered for her safe return and/or the prosecution and conviction of those responsible for the theft. She is very much loved by her family, and our little girls are devastated by this heartless act.

Tami Green
H 517 851 4044
C 313 802 4505
On November 18, 2006, our dog was stolen from her pen at the Pet Expo Novi at the Rock Financial Showplace. Please help us get her back!
really appreciated waking up to you puking on my bed - I know you just had to make sure it was the very edge so it spilled onto my freshly washed laundry too, didn't you? Thanks. Love you too.
Thank you Luna. I
Current Mood:

annoyed


HI there my name is Oscar Hernandez I'm 17 and in need of a puppy why well I just lost my puppy the puppy that i had cost me $500 and when it came down with a infection in its lungs i for got what virus it was that he came down with any was I was wondering that if u still have that pup u can give me a call at *** *** **** or *** *** **** the only bad thing about it is that i live in FLORIDA i was wondering if u could send it 2 me by mail or when u get a chance we could talk on the phone or and if like you could talk to my father and u and him could chat i have had a pit bull before so i now how 2 handle them please call me back or right me thankz.

P.S. CALL ME AT 4:00 to 8:00 in the after noon Thanks andez

First of all, he's under eighteen - very, very VERY rarely would I even CONSIDER someone under that age and it was only if the parents were the ones who were actively seeking the dog. Secondly, I'll place bets it was Parvo that killed his puppy. ARGH! Why can't I get more normal people? It very well may come down to the top three people I've had since the beginning. Mrrr.
Lovely. I stay off my puter for a few days and am greeted by this inquiry:
Current Mood:

annoyed


Pray I get through this okay.
Oh my fucking god!!!!! Luna, Hummer and I will be having a photographer come over tomorrow for an article about BSL in the Detroit News. AHHHHHH! I'm going crazy. This is absolutely NUTS. AHHHH. This is maddening. I hafta bathe the puppy...bathe Luna. Good GOD this is going to be nuts.